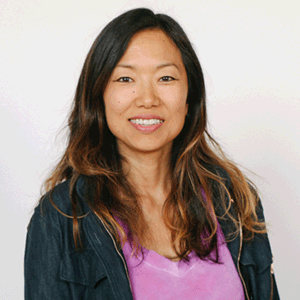 Ann Shin

Director
Ann is a multiple award-winning Director and Producer known for compelling films, series and innovative interactive projects. Her films and series have aired on CBC, TVO, HBO, ABC, The documentary Channel, PBS, Discovery Channel, HGTV, History Channel. Her latest film, My Enemy, My Brother won Grand Jury Prize at SDAIFF, the short version was shortlisted for a 2016 Academy Award, and nominated for an Emmy. Her cross-platform project The Defector film and interactive won Best Documentary and Best Documentary Director at the Canadian Screen Awards. The Defector Interactive won the FITC Award, the Canadian Digi Award, and at the SXSW Interactive Festival. She is currently directing a feature documentary: A.I. Gods for Bell Media and is show-running the series K-Pop Evolution for Youtube Premium.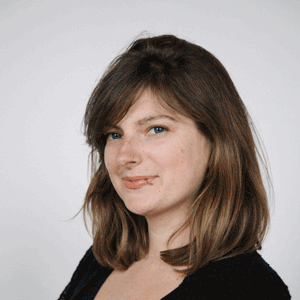 Hannah Donegan

Producer, Director

Hannah Donegan is a documentary filmmaker and producer with Fathom Film Group. She directed her first feature documentary, Sugar Sisters, which she starred in, for the CBC series First Hand. She produced a number of documentary projects for CBC, TVO and Superchannel including The Superfood Chain and My Enemy, My Brother (feature). Hannah has been part of a team that has won numerous awards for their documentary films and interactive web-docs, including the Emmy nominated and Oscar shortlisted short doc My Enemy, My Brother, and The Defector: Escape from North Korea, which won the Canadian Screen Award for Best Documentary Program and a Digi Award for the Interactive. Her short horror film, Red Riding Hood, premiered at the Calgary Horror-Con in 2015 and won Audience Choice and Best Gore at the 18th Toronto Film Challenge.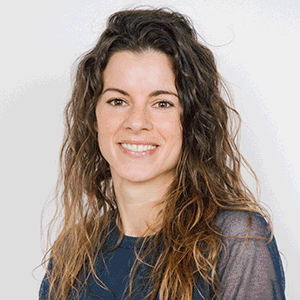 Erica Leendertse

Creative Producer, Writer

Erica has worked on numerous documentaries, lifestyle and reality series as a Producer, Writer and Story Editor. Recent films include Prokofiev: The Unfinished Diary and Blowout: Is Canada Next which both won the Special Jury Award at the Annual WorldFest in Houston. Erica has worked with Fathom Film Group since 2011 on films like The Defector: Escape from North Korea and on several projects as a producer, including Smart Drugs and The Superfood Chain. Her latest feature length documentaries include Beauty and Ruin for Arte France, Family Camera for TVO, Year of the Gun for CBC and You're Soaking In It for CBC's Doc Channel.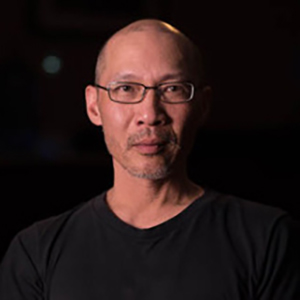 Stephen Chung

Director of Photography

Stephen Chung is an award-winning cinematographer with over twenty years of experience in moving images, highly regarded for both his artistry and versatility. His wide range of experience has taken him around the globe, working in a variety of formats for both film and television, commercials and music videos. Some of Stephen's notable recent credits include the VICELAND television series "Mister Tachyon," the feature documentary "The Defector", Winner CSA – Best Documentary Film and CSC nomination, and the short film "Odessa", Official selection Cannes Short Film Corner.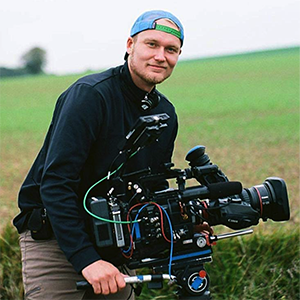 Mike Rilstone

Director of Photography

Mike Rilstone is a versatile and creative Director of Photography and has worked across all styles and genres in commercials, reality/lifestyle, music videos, and documentaries. Notable work includes Ice Road Truckers, The Curse of Oak Island, On the Record with Mick Rock, and The Slippers, a documentary which screened at SXSW and Hotdocs.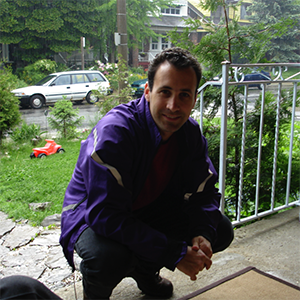 Robert Swartz

Editor

Robert Swartz is an award-winning picture editor, collaborating with some of Canada's finest documentary film-makers and television producers. He has edited films for Primitive Entertainment ('Four Wings and a Prayer' , 'There is a House Here'), Barbara Willis Sweete ('The Young Romantic' , for which he won a Gemini Award for Best Editing), Larry Weinstein ('Toscanini: In His Own Words' ), Sheona McDonald ('When Dreams Take Flight'), for which he won a CSA Award for Best Editing), Susan Fleming ('Meet the Coywolf'), Moze Mossanen ('Romeos & Juliets' ), and Alan Zweig's last three feature documentaries including 'Hurt', which won the Platform Prize for Global Cinema at the 2015 Toronto International festivals.